ON-DEMAND WEBINAR
ProShop & Datanomix Partnership: The "Holy Grail" of Job Costing
Knowing how much it really costs to produce parts is the holy grail for precision manufacturers when it comes to job costing and quoting! Join this webinar to learn more about our integration with ProShop ERP.
ON-DEMAND IMTS SESSION

The Need for Next-Gen Production Monitoring for Unattended Operations
Learn why Automated Production Intelligence™ from Datanomix is the perfect solution for factories looking to implement or expand unattended operations.
Presented at IMTS 2022 by Greg McHale, Co-Founder & CTO, Datanomix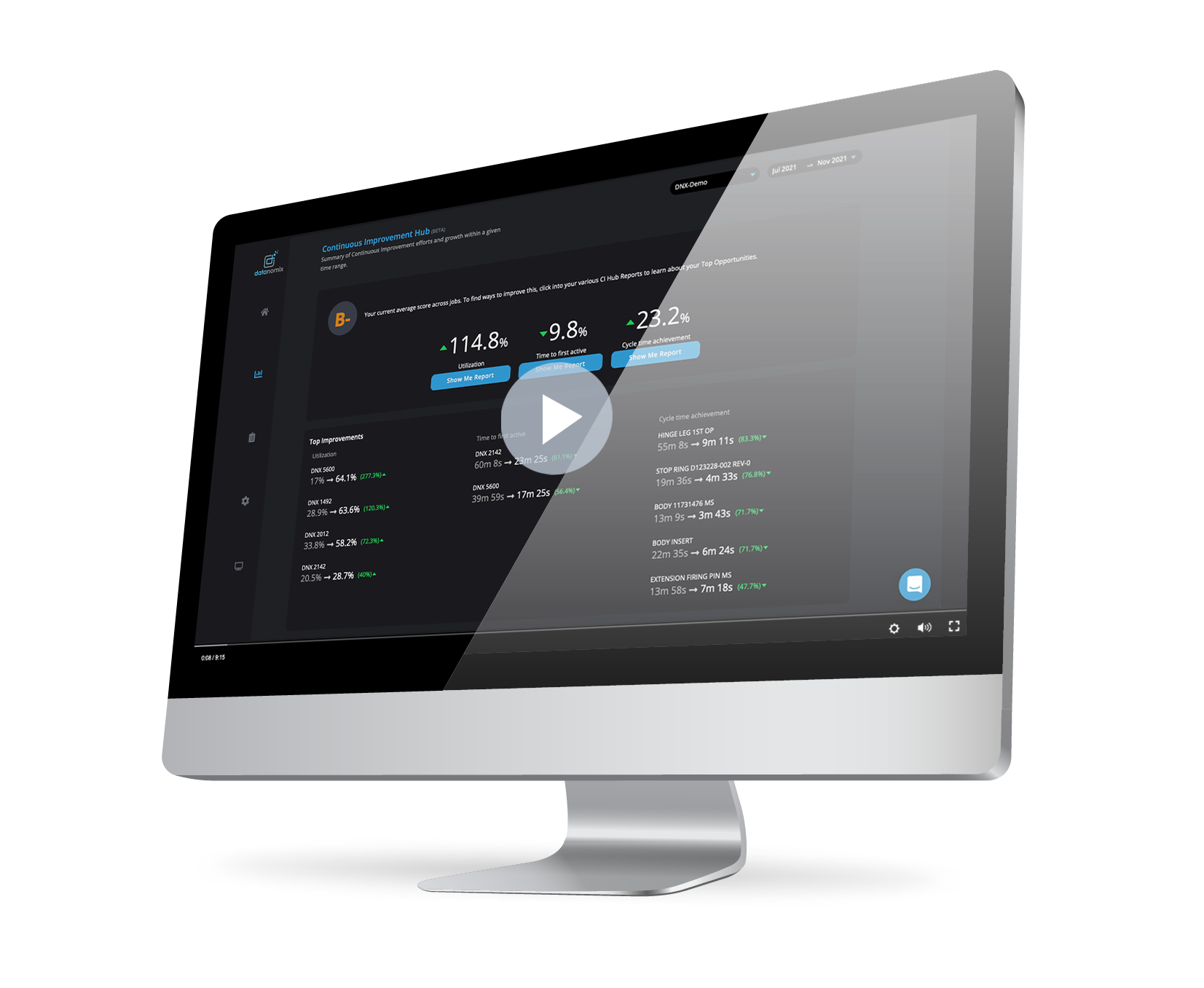 ON-DEMAND WEBINAR

Automated Production Intelligence
for Strategic Decision-Making
By working directly with manufacturers to thoroughly understand how you operate, the Datanomix platform was developed to assist with overall factory trends as well. Factory leaders can now enjoy our new Continuous Improvement Hub and updates to our Quote Calibration Report.
Check out the info-packed presentation, and walk away with a better understanding of how Automated Production Intelligence can improve your overall factory performance and increase the profitability of your business.
See Datanomix in Action
Request a demo today.