TRADESHOW
JOIN US AT IMTS 2022
September 12 – 17, 2022 | McCormick Place, Chicago IL
We understand you don't need more work—you just need answers. So we built a new generation of production monitoring that delivers the right information at the right time to your entire team. To see how Datanomix provides the industry's only hands-free automated production insights, visit booth #135958.
The Need for Next-Gen Production Monitoring for Unattended Operations
Monday, September 12 at 3:15 PM – 4:10 PM CT
McCormick Place, West Building – W192-B
Unattended operation greatly increases the ability to produce more parts, reducing backlogs even when the lights are out. The only issue is unattended operation is impossible to monitor unless you are using an Automated Production Intelligence™ solution that requires no operator input. Learn how manufacturers can see exactly what happened during unattended shifts, providing a wealth of information to troubleshoot issues and improve processes.
SPEAKER:
Greg McHale, Co-Founder & CTO, Datanomix
Using Machine Learning to Understand Production—From Tools to Finished Parts
Wednesday, September 14 at 1:15 PM – 2:10 PM CT
McCormick Place, West Building – W196-A
With the amount of data produced by CNC machines and advanced toolpath optimization solutions, machine learning, advanced analytics, and visualizations can be used to deliver the insights precision manufacturers need to fully understand what's happening in their factory—from the tooling to the machine and all the way to overall factory performance.
SPEAKERS:
Greg McHale, Co-Founder & CTO, Datanomix
TRADESHOW
NMTA MANUFACTURING ENGAGE
October 25 – 28, 2022 | Kansas City, MO
Datanomix is a proud member of NTMA. See us in action at the Precision Manufacturing Conference in October at the Kansas City Marriott Downtown.
WEBINAR
How Next-Gen Production Monitoring Empowers Today's Workforce
Wednesday, November 2 at 11:00 am – 12:00 pm EDT
In this webinar, John Joseph of Datanomix covers the advantages of next-gen production monitoring and how it not only helps with labor shortages, but also in hiring, retaining, and empowering a factory's workforce, all at a fraction of the cost of a full-time employee.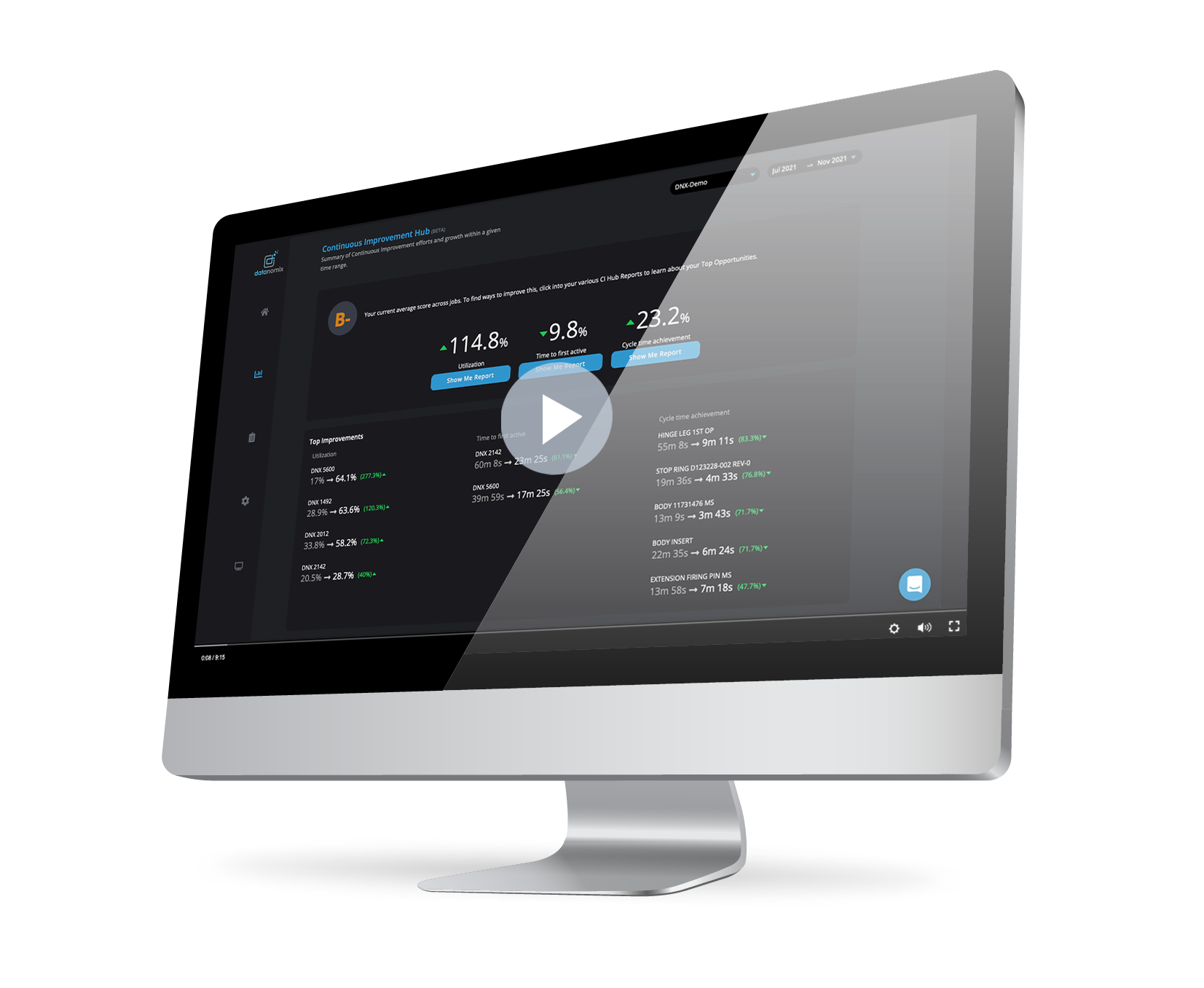 ON-DEMAND WEBINAR

Automated Production Intelligence
for Strategic Decision-Making
By working directly with manufacturers to thoroughly understand how you operate, the Datanomix platform was developed to assist with overall factory trends as well. Factory leaders can now enjoy our new Continuous Improvement Hub and updates to our Quote Calibration Report.
Check out the info-packed presentation, and walk away with a better understanding of how Automated Production Intelligence can improve your overall factory performance and increase the profitability of your business.
See Datanomix in Action
Request a demo today.