Webinars & Events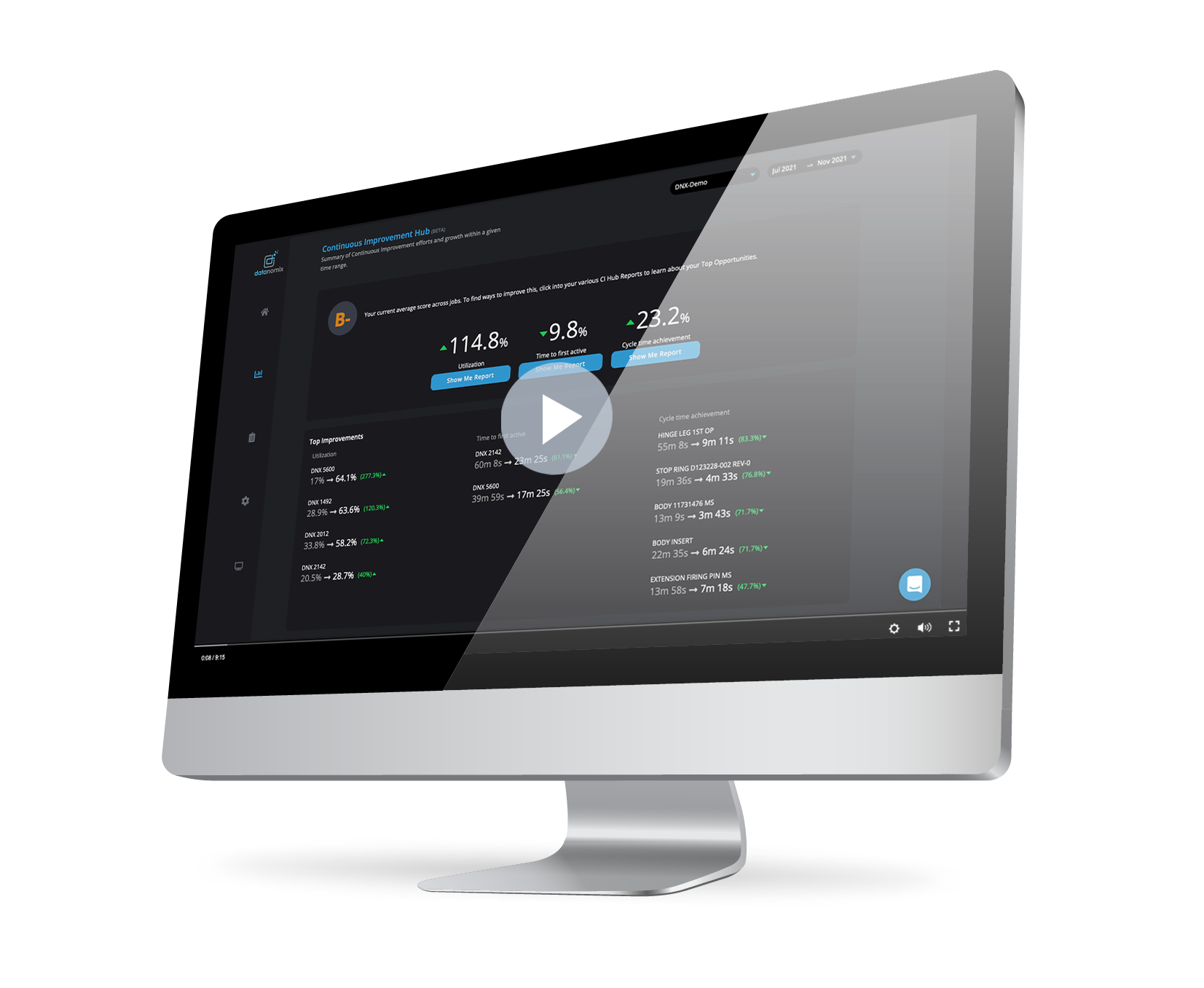 NOW AVAILABLE ON-DEMAND
A WEBINAR FOR FACTORY LEADERS
Automated Production Intelligence for Strategic Decision-Making
By working directly with manufacturers to thoroughly understand how you operate, the Datanomix platform was developed to assist with overall factory trends as well. Factory leaders can now enjoy our new Continuous Improvement Hub and updates to our Quote Calibration Report.
Check out the info-packed presentation, and walk away with a better understanding of how Automated Production Intelligence can improve your overall factory performance and increase the profitability of your business.
We'll be on the road again soon!
Check back for our 2022 event schedule.
See Datanomix in Action
Request a demo today.